Apart from a multi-beam sonar, a side-scan sonar and a robotic vehicle are available on the 2HE-2 for locating and surveying wrecks, caves and similar.
Side-Scan Sonar (SSS)
The side-scan sonar sends sonar images from the sea floor with a resolution of up to 0.6 cm at 1 600 kHz. It is towed along in the desired depth and scans the sea floor with a width of up to 120 m and a maximum depth of 350 m, making it the ideal equipment for locating wrecks and more.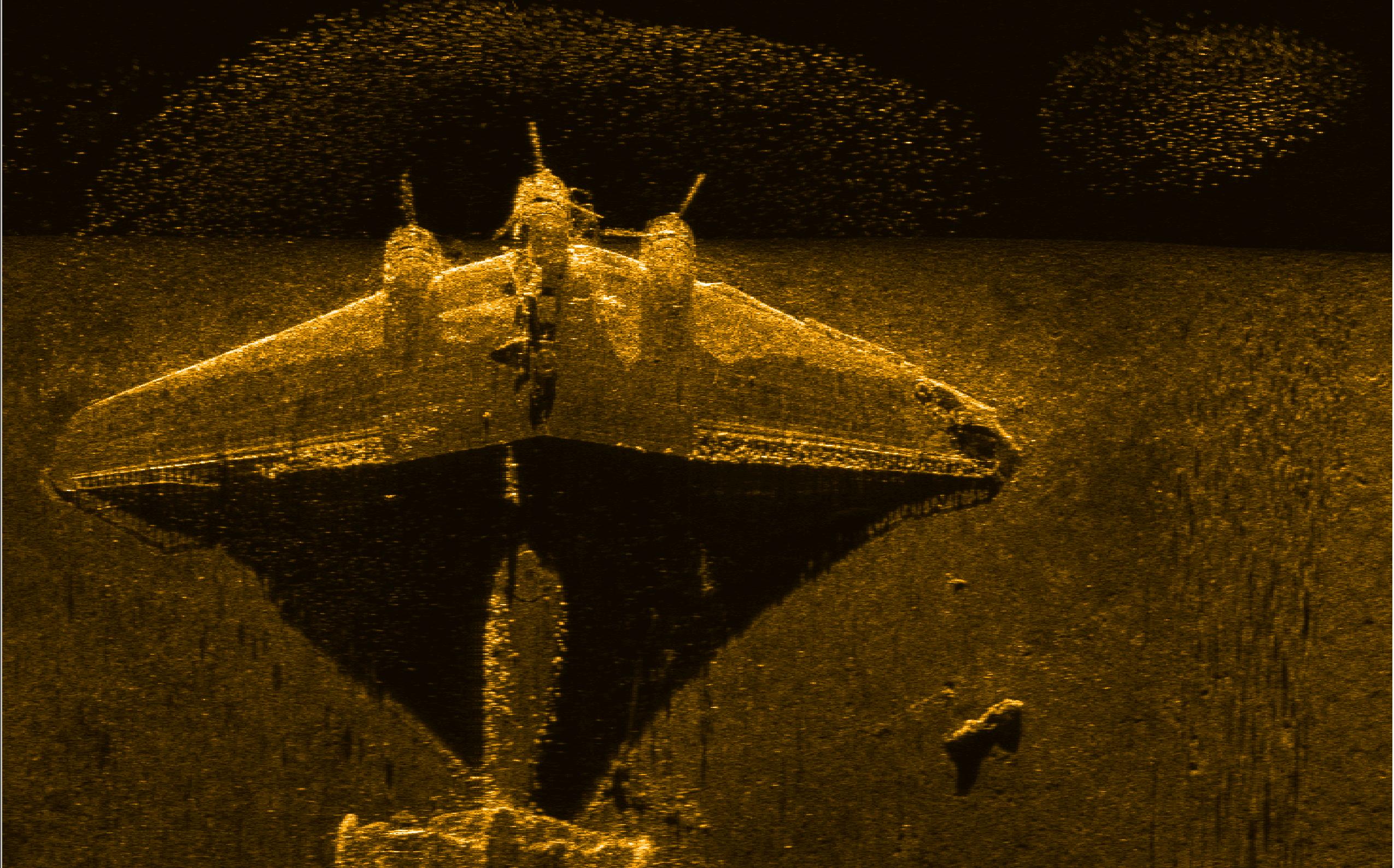 Robotic Vehicle
A ROV (Remotely Operated Vehicle) is readied for a detailed investigation of potential diving locations. Wrecks, caves, drop-offs etc. can so be explored beforehand. It poses an indispensable aid in planning dives, especially at unknown, newly discovered diving locations. The system delivers images and videos in HD-resolution, is equipped with a gripper and has a payload of 14 kg! A further advantage is the possibility to monitor dives, recognize problems in early stages and easily communicate with the divers. This value is not to be underestimated.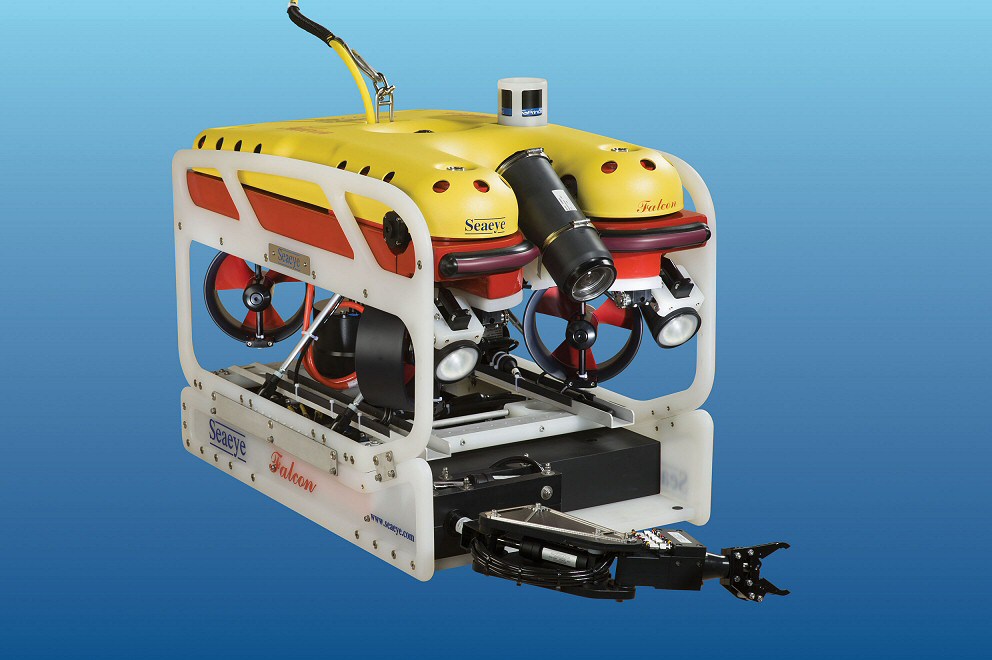 Remotely Operated Vehicle – ROV
The ROV is sustained via a 400 m long cable (umbilical), running through an electric winch. The camera, which can be rotated by 180°, and the LED-lights with a power of 6 400 lumen enable the investigation of diving locations at a depth of up to 300 m. A 675 kHz scanning sonar aids in navigating and allows the survey or mapping of wrecks, caves, etc. For the planning of dives, this is an important basis for the dive's strategy, the risk management especially with regard to possible threats, entering and exiting possibilities on wrecks, etc. However, the ROV is also highly important in search & recovery – operations, as well as for video – documentation.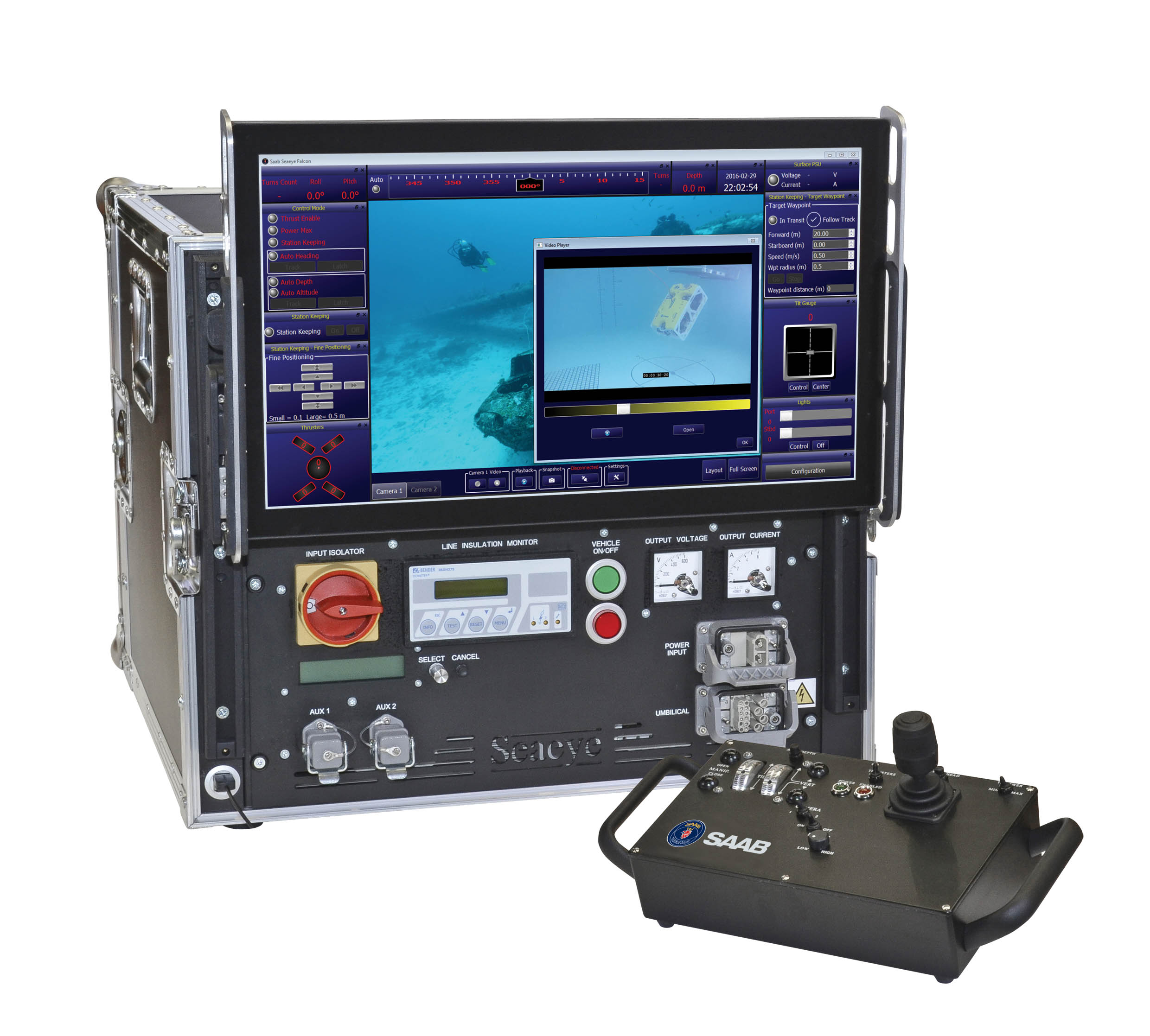 ROV- control and video monitor