Comfortable apartments on sea
The 2HE-2 is a powerful tool for unique diving ventures. She offers you everything you need for your diving trips, tending to your every desire. Totally according to your wishes. In order for you to live exactly as incomparable as you dive, we haven't even tried to turn the 2HE-2 into a "Jack of all trades, master of none", which is capable of everything, but good at nothing.
You can find everything you need to thoroughly relax after a long decompression on board one of our 2HE-Liveaboards. Choose from a wide range of offers, from sporty-puristic to luxurious. From the 32 ft / 10 m mono hull racer, which is real fun from 45° heeling, to the 62 ft / 19 m catamaran with all imaginable comfort for up to 12 people.
Crewed Liveaboard
If you like, your 2HE crew ensures you don't miss a thing, prepares delicious meals, cool drinks and sails your yacht the way it should. So you can relax while we take care of everything else. If you feel like sailing yourself, you take the wheel and if you feel like reading a book in the hammock while sailing to the next dive spot, you do so and your crew keeps your ship on course.
Bareboat Liveaboard
If you and your buddies like you can also sail your boat yourself. Of course we keep an eye on it while you are under water. The only condition for this is that one of you has the necessary qualifications. If not, you can also complete one of the RYA-certificates during your stay. For Premium-Members – like all courses on board the 2HE-2 – free of charge!
Prices
The charter costs for the liveaboards depend on the size of the yachts, sailing area, season and above all your comfort expectations. They range from € 300,- to € 3 000,- per person and week. The medium size yachts (around 45 ft) often offer the best value for money-ratio and the cheapest prices per person.
More information about different yachts and destinations can be found at Moorings und Sunsail for example.
Examples
Fun-Racer Elan E3
Fountaine-Pajot Helia 44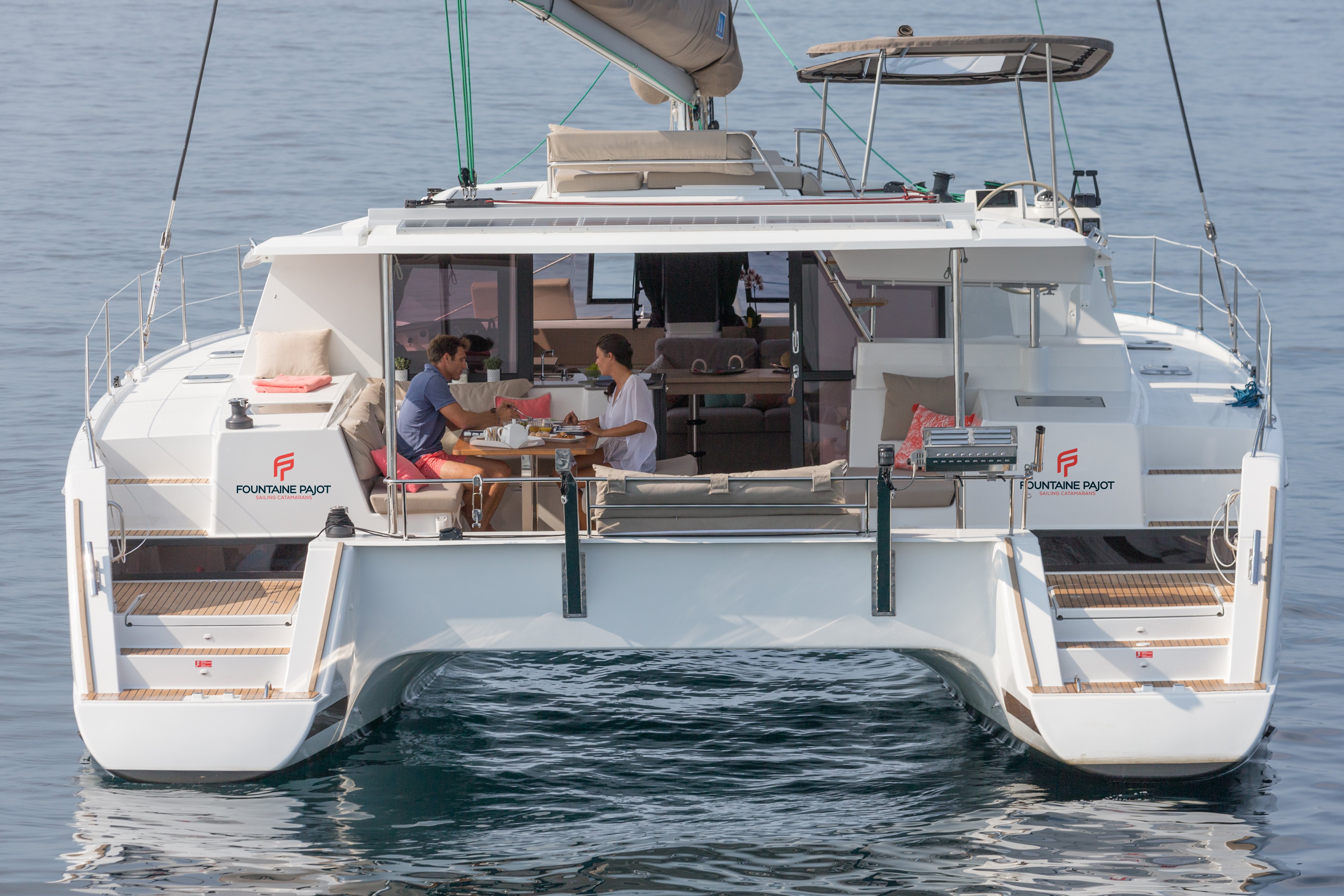 Lagoon 450
Our 2HE– 45ft Catamarans offer lots of space on and under deck. Every catamaran has four cabins with comfortable beds (1.40 – 1.60 x 2.05) plus bathroom and separated shower at your disposal. A generous lounge suite can be found in the saloon, as well as the galley, navigation center with inside helm station. On deck you have various possibilities as to where it is that you want to put your feet up. Choose from either the cockpit with its big (dining) table, the fly bridge with 360° panoramic view or the forward-cockpit / trampoline, where it is especially nice to enjoy some time off.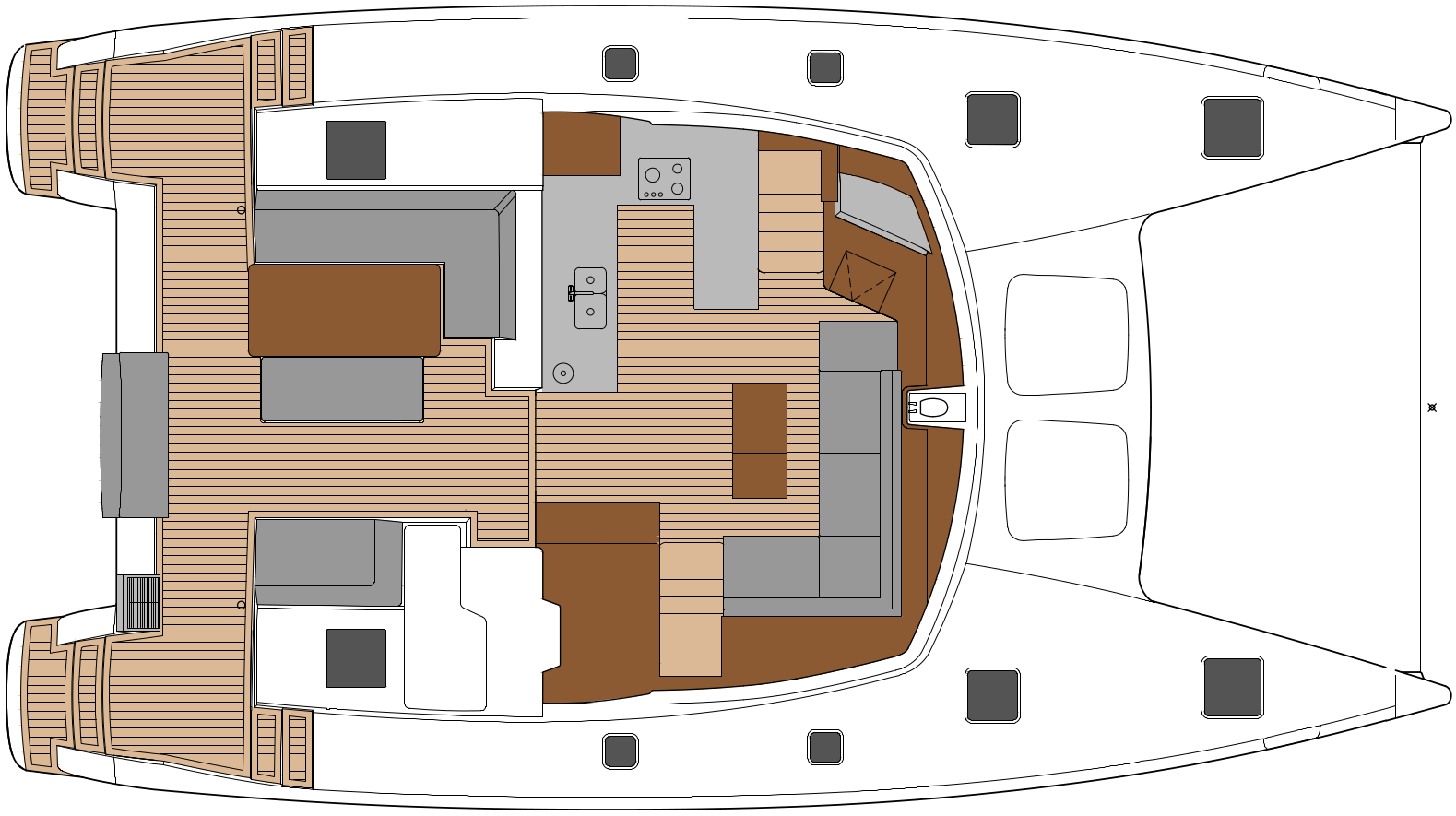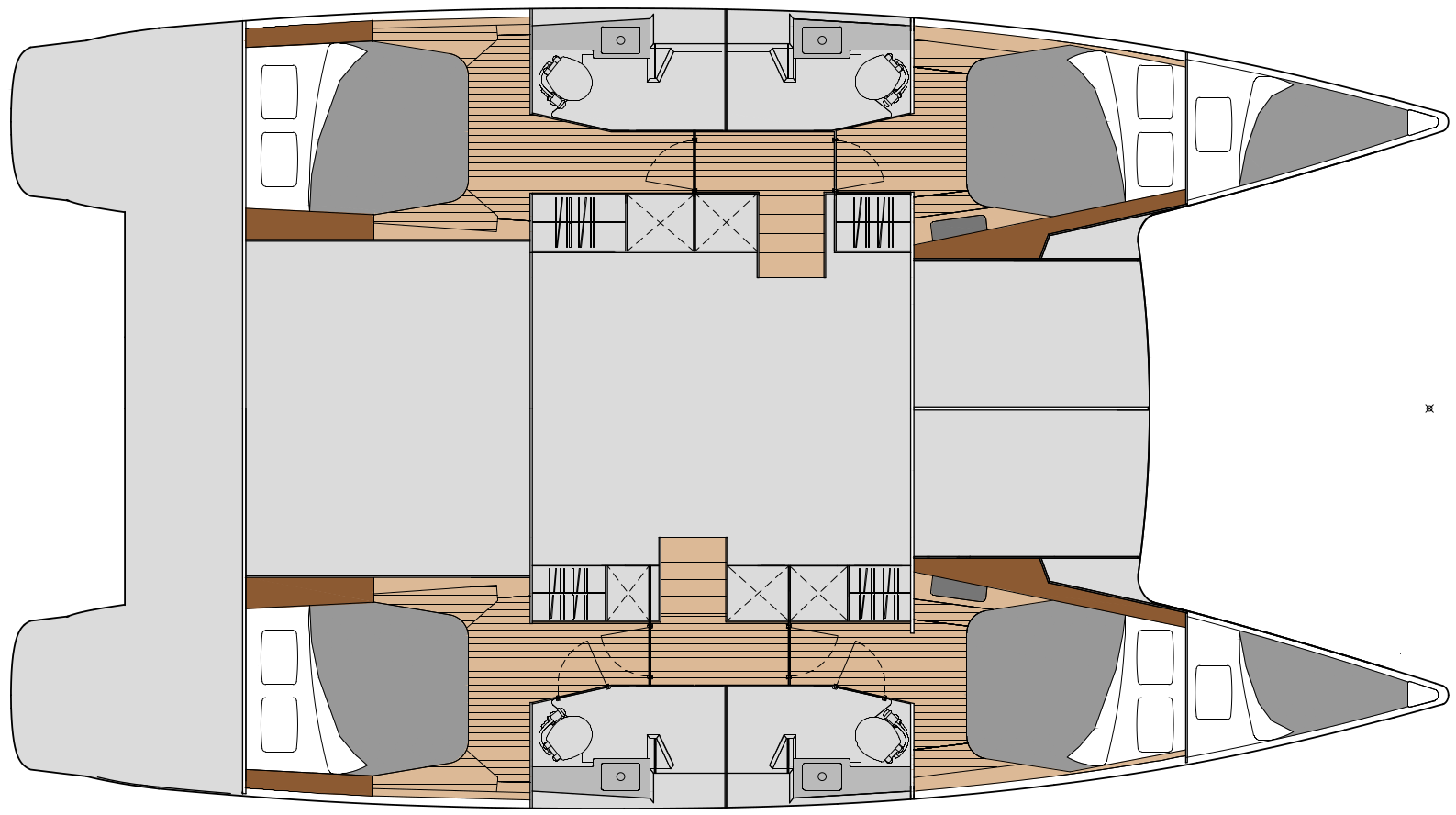 Whether under sail or at anchor, you won't miss a thing, no matter how far away the next port is.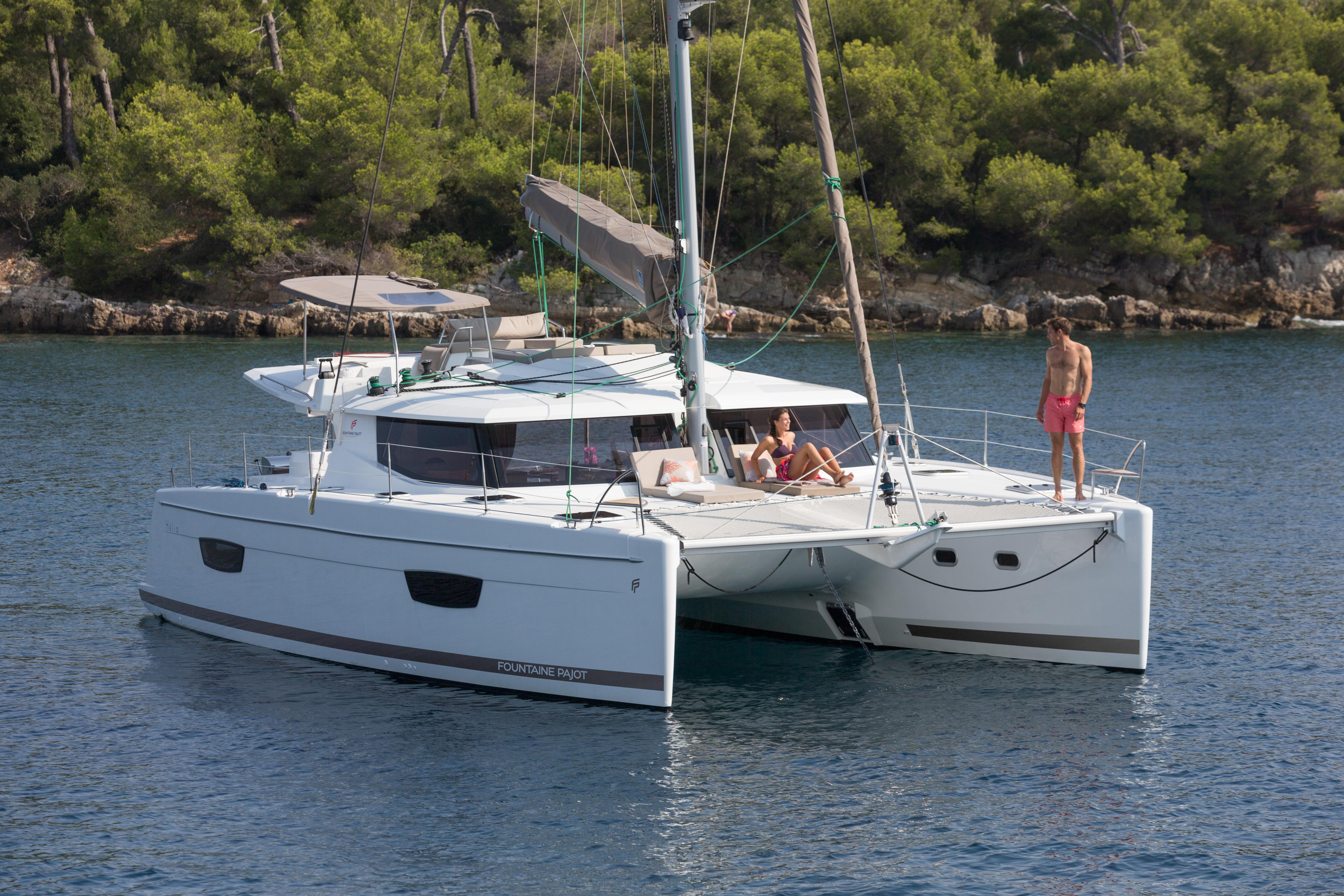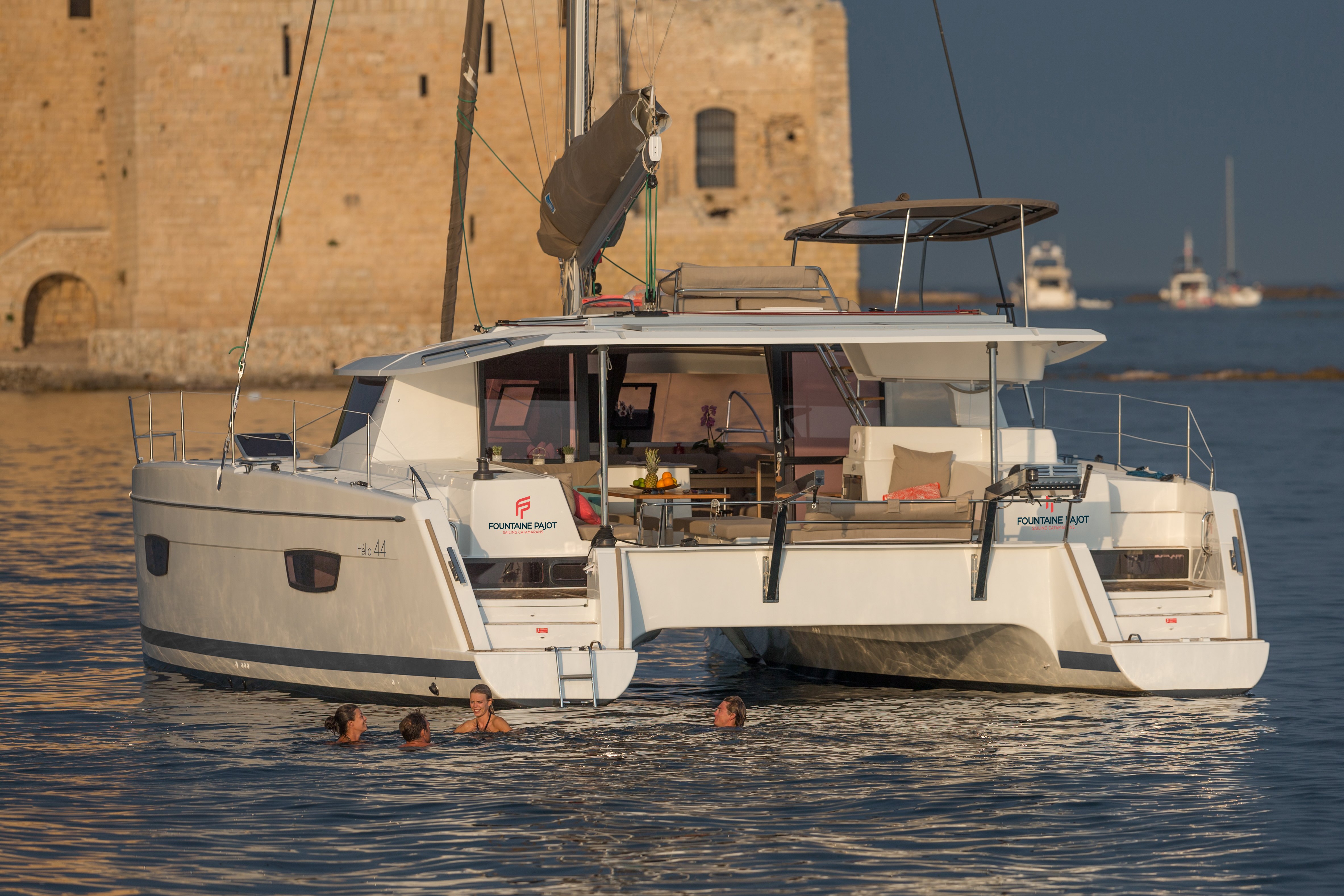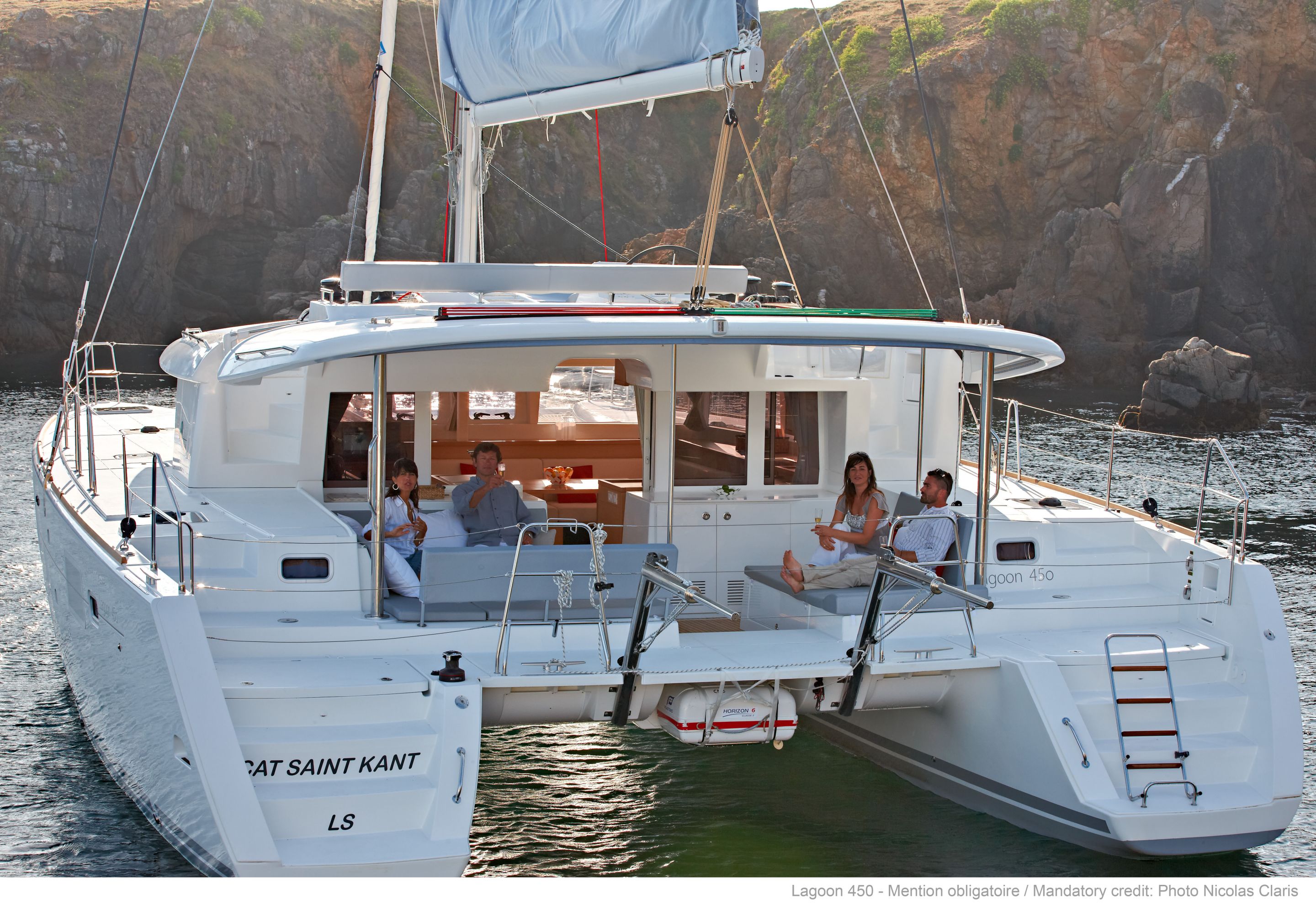 A lot of space in the cabins and a fantastic view.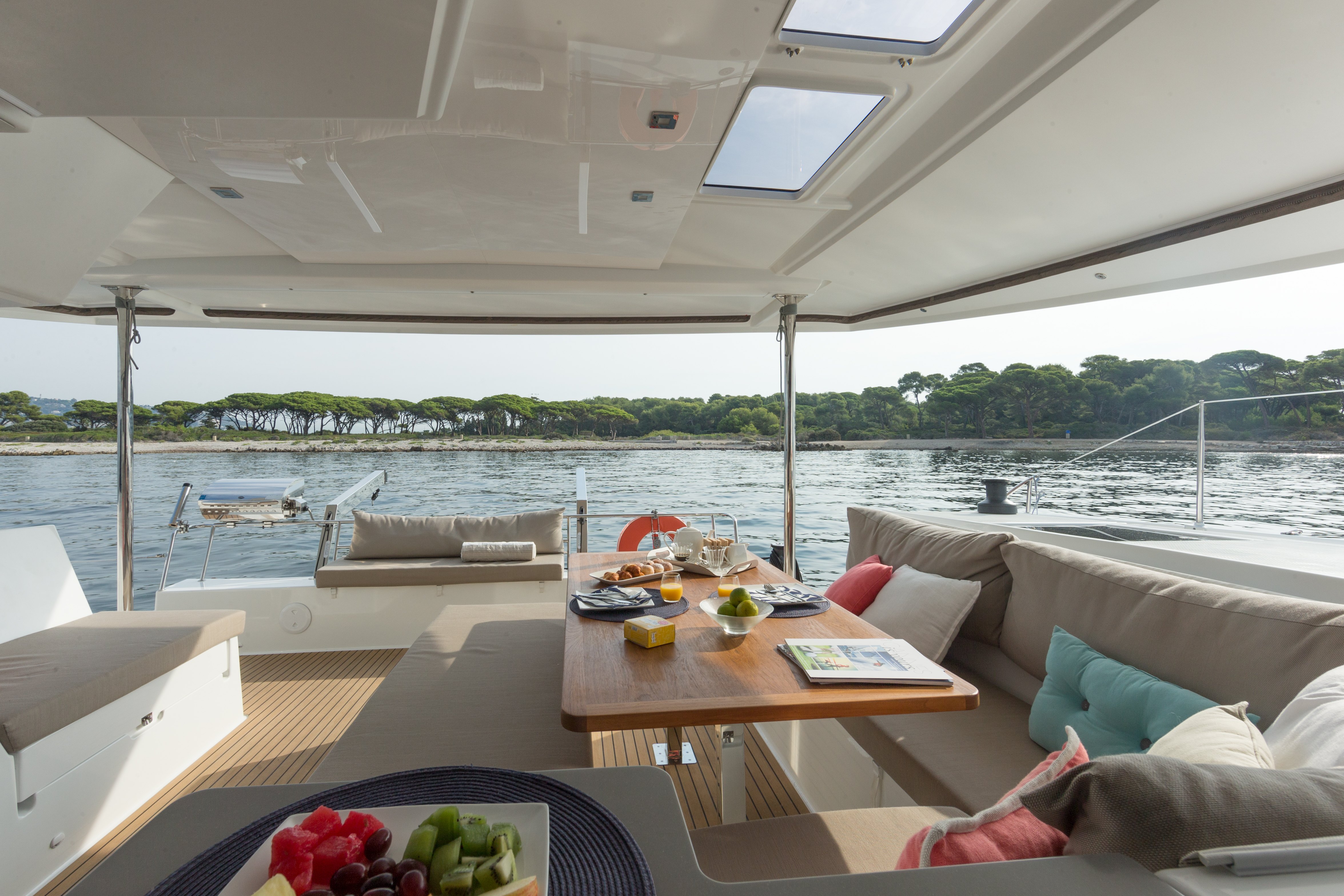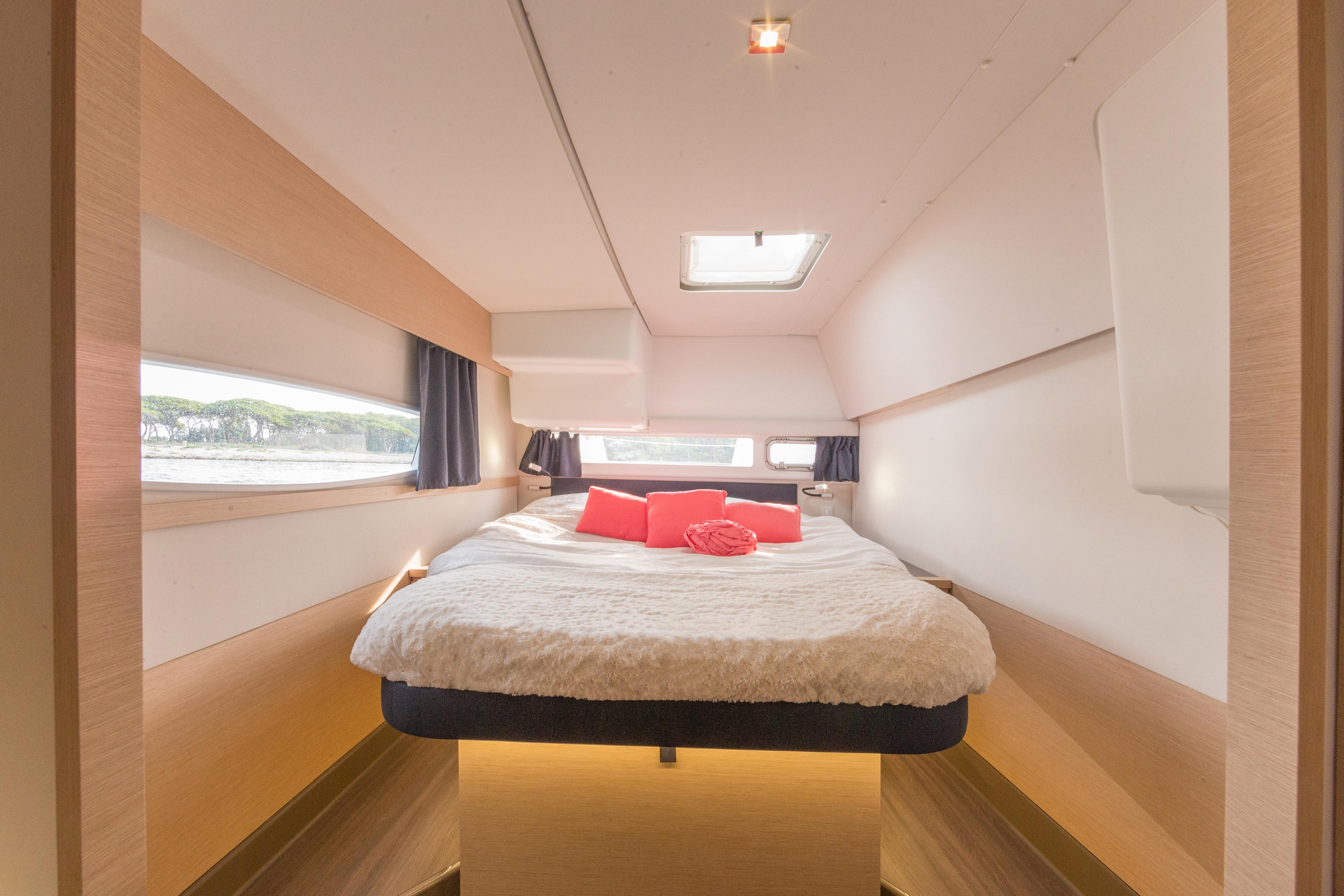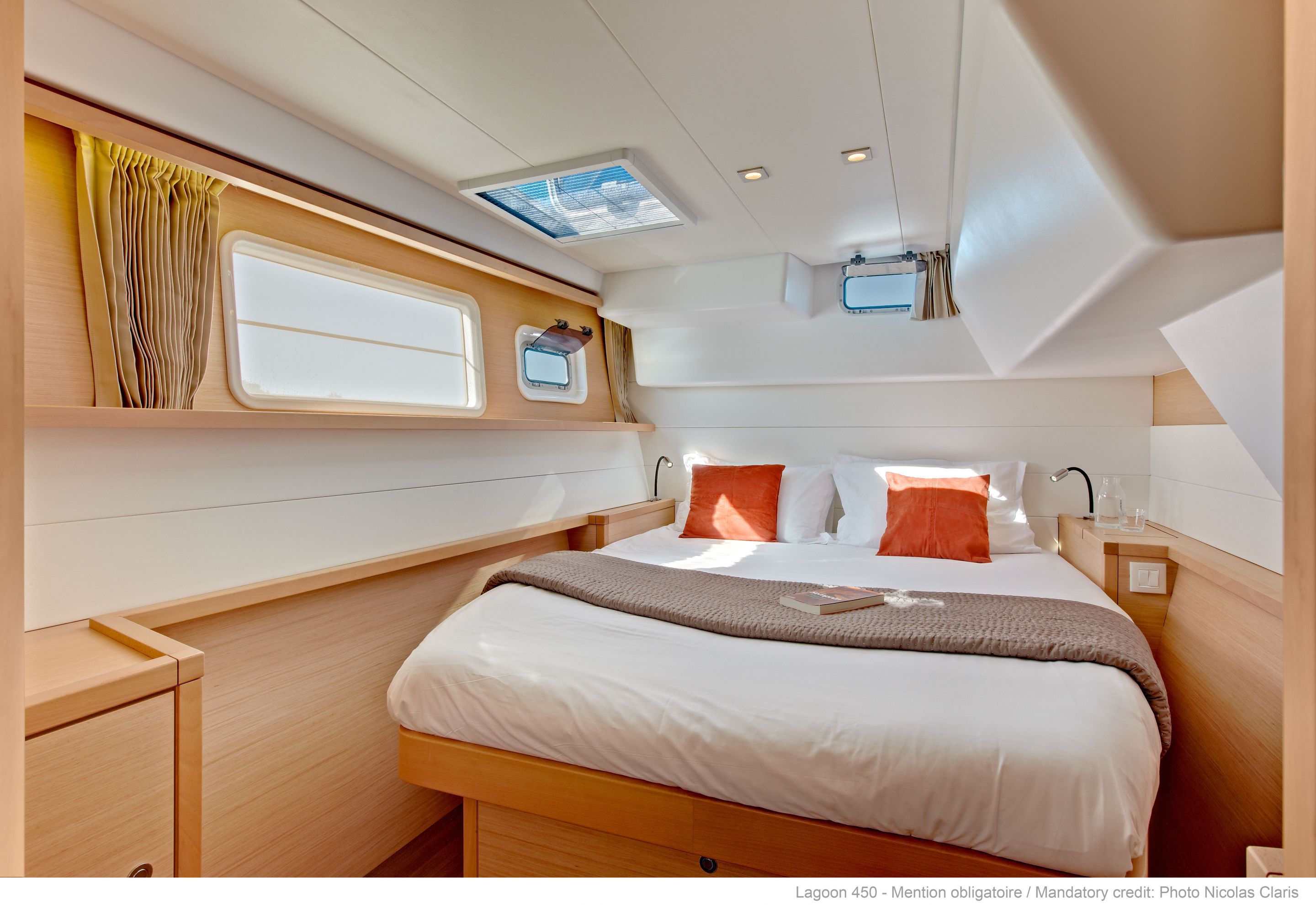 Videos
Fountaine-Pajot, Helia 44
Lagoon 450